South African Pro Clubs League

South African Pro Clubs League
News Report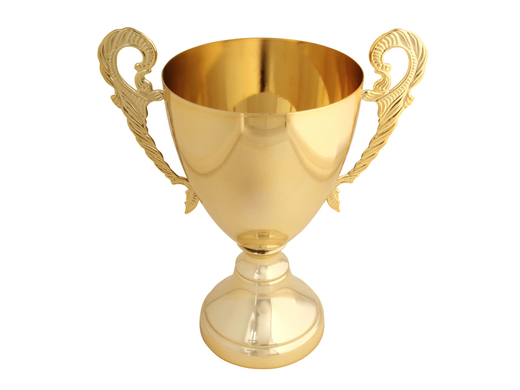 SAPL Rules
1.1 Scheduling Matches
To ensure a smooth tournament, the games must be played as quickly as possible. All matches are to be arranged by captains of the respective teams. Matches can be arranged in private chat using any medium but preferably WhatsApp or PSN Messenger. Rescheduling of matches can only occur on game day i.e. if u scheduled to play at 10 pm you can reschedule your games for earlier or later as long as it does not affect other scheduled games. Both captains need to agree on the reschedule
1.2 No Shows

If a captain fails to respond to you when trying to arrange a match, he will have 10min to respond to you after the scheduled start time otherwise the opposition team has the right to a default win. Proof of communication between 2 captains has to be presented to admins. Once all information is given to the admins, the admins will then make decision to either give the default win or reschedule the match depending on the outcome

1.3 Players and Teams
All teams will register their players before the start of a season. If an unauthorized player participates in a game, the team will receive a default loss. Each club will be limited to 18 players per season, if you have excess players they will need to be removed from your squad and added to the Free Agents list. Admins will ONLY communicate with captains regarding any requests, issues or queries related to the league. (Admin will still entertain players banter but this will be at their own freewill). Each team should appoint a captain and vice-captain. This is to ensure that if the captain is unable to make a match the vice will then be promoted to captain. If a team decides to leave the league while it is still running, the entire team with its players will be banned from participating in the league (this includes transferring to new teams). The league admins will give notice to each player in the squad so that each player can explain their involvement in the disbandment. Once all information is gathered we will notify each player of their ban sentence.
A team that pulls out of the league, before halfway mark of the season is reached will have all, past and future fixtures nullified. If this happens past mid-way through the season all future fixtures will be forfeited with the opposing team resulting in a 3 - 0 win.
1.4 Transfers
After a team is registered, a player will only be allowed to move to a different team twice per season. All transfer needs to be communicated with your assigned admin to facilitate. Both captains need to approve the transfer before the transfer will be made. Admins will reserve the right to decline the signings of Free Agents if any issues arise. Admins will also allow new signings at their own discretion if request is within reason.
1.5 Player Statistics

It is important to update player stats so that the league can identify top performers and give them the recognition that they deserve.

It is the responsibility of the Captain and Vice captain to update their team's stats after a match. Captains must by midday (the following day) update stats before admins will alert the captains or take necessary action which could be defaulting the game to the opponents or deducting points from their league tally or serving match suspensions. If your team loses you will still be required to update your player stats. To avoid any discrepancies please take pictures of the following statistics after the game. score, player ratings, goals, assists, clean sheets, bookings (yellow and red cards). Your assigned admin will request that you send these pictures to him/her in order to verify your stats.
1.6 Pro Clubs Team Name
When choosing your team name, please ensure it is chosen in good taste and does not promote intolerance or degrade individuals or groups. We ask that all team names not contain profanity, racial slurs, sexual innuendo, or other words that may be offensive or otherwise degrading in nature. In the event we choose to remove a team name we will change the team name to the captain's name until a suitable replacement name is provided i.e. "Joao's 11" When choosing your team's name please make sure that that it matches your club name in Fifa.

Teams will not be allowed to change their team names unless good reason is given or if admins rule that it is in breach of its terms and conditions.
Match Rules
2.1 Final Score
Only the score which was reached after 90 minutes (+stoppage time) is official. A draw is a draw. Overtime and penalty shoot-outs are not part of an SAPL game. Only goals which FIFA detects as goals count as goals. If you miss and FIFA says it's a goal, then it counts.
2.2 Match Media
Both captains are committed to take screenshots of the final score so that if any dispute regarding results arise, admins will check the screenshots. Captains will have 24 hrs to dispute results, after 24 hours the submitted result will stand. Please also see 1.6 for player
2.3 Goalkeepers
SAPL will have no GK obligation unless stated otherwise by an admin for specific tournaments. If a GK becomes compulsory for a specific league or cup, the admin will announce it before the event starts so that teams can acquire the position to be filled. If the obligation is NOT mentioned then NO GK is required.
2.4 Forbidden Moves & Formations
There are no forbidden moves or formations. If FIFA allows the formation or tactics then the SAPL will allow it too. i.e. 5 At the back is allowed as well as Park the bus. Opposition will have to figure a way to break down defensive teams.
2.5 Playing with ANY
In all fixtures teams can play with ANY
2.6 Minimum Players
Each team MUST have a minimum amount of 4 players at the start of the game. If a team has less than 4 official players from their teams they will be forfeited with penalties. The opposition team will receive a 3-0 win
2.7 Disconnect During a match
When the player counts drops under the minimum requirement before the 75th minute, the game should be stopped and restarted with the same score line being carried over into the rematch and the remaining time should be played. You will play the remaining time. If it's after the 75th minute, the game should be finished. This does not affect goals being scored, it is to allow for teams to have the minimum requirement of players.
2.8 Yellow cards and Red cards
All yellow cards and red cards MUST be recorded, failing to record these will result in both teams being penalized. It is the responsibility of the winning team to make note of the carded players when submitting results. A red card means the player misses the first game the following match day. Once 5 yellow cards are accumulated, the player will serve a one match suspension. After the suspension the yellow card tally will be reset.
2.9 Time Wasting
Time wasting will not be tolerated. If a team is found to be time wasting they will be defaulted for that fixture and penalized. The opposing team will need to provide evidence.
2.10 Quitting
Teams are allowed to quit a game 10 min into the game if any issues arise and must notify opposing captain before quitting when possible. If a goal is scored within the 10 min, the game will be restarted with a 1-0 (if more than 1 goal is scored it will then be added to the restart) advantage to the opposing team. Teams are not allowed to quit a game when they are losing. If a team rage quits without reason or notifying the other captain the team will be penalized either by goal difference (which could be up to 5 goals) or points deducted from your league table points.
2.11 Blocking of the GK

Blocking of the GK during the game is not allowed at any time. If a team is found guilty, the opposition team will receive a 3-0 win. Evidence will be required.
Admins reserve the right to update/add/remove rules at their own discretion based on any issues that may or may not affect the league.